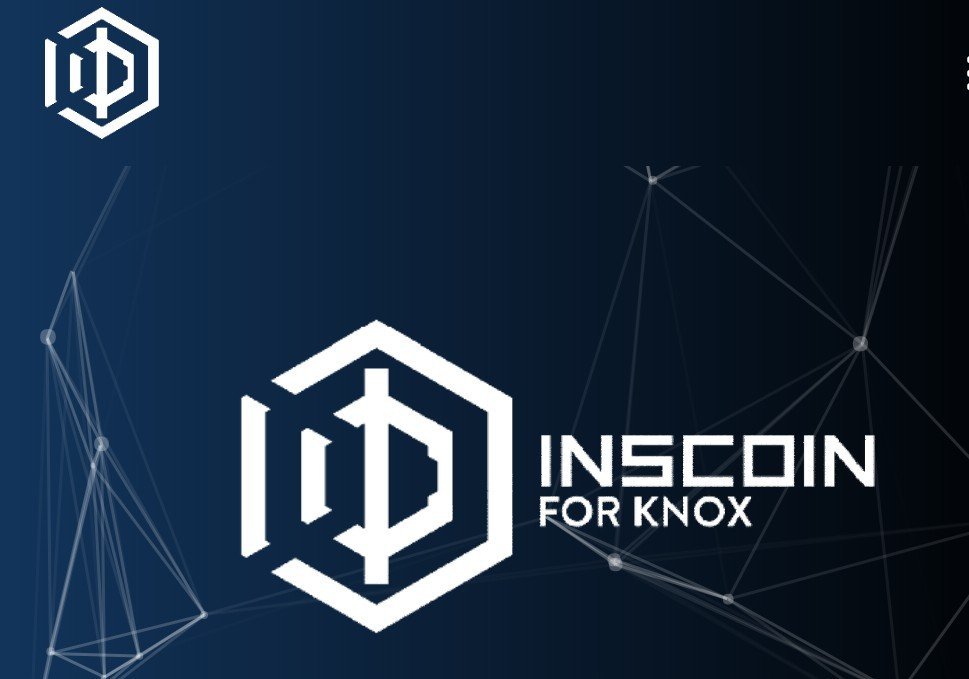 Introduction of blockchain technology over the years has been a welcome development. There have been a lot of problem facing most sectors before the introduction of blockchain technology. Centralization has caused problems which part of those problems is what we have seen in most of our financial institution which ranges from several banks to insurance companies. Before the introduction of blockchain technology transaction and certification of documents were made in insurance company manually, it doesn't involve the use of digital currency which this has caused series of issues such as poor policy, forgery, insecurity which shouldn't have happened in an insurance company and likewise misunderstanding between customers, brokers and the company. These and many more is what KNOX Platform through the use of smart contract on Ethereum blockchain will rectify.
KNOX PLATFORM
This is a great company that introduced the addition of blockchain technology to the existing method which it's using before with the use of crypto-currency to find possible solution to the issues of forgery, certification and the others issues arises in the platform. The policy adopted by Knox Company will be in favor of old method and the application of new one to solve the problem facing an insurance company. KNOX insurance company will be located in the following places Lisbon, Dubai and Bermuda Islands to allow it's free operation without any restriction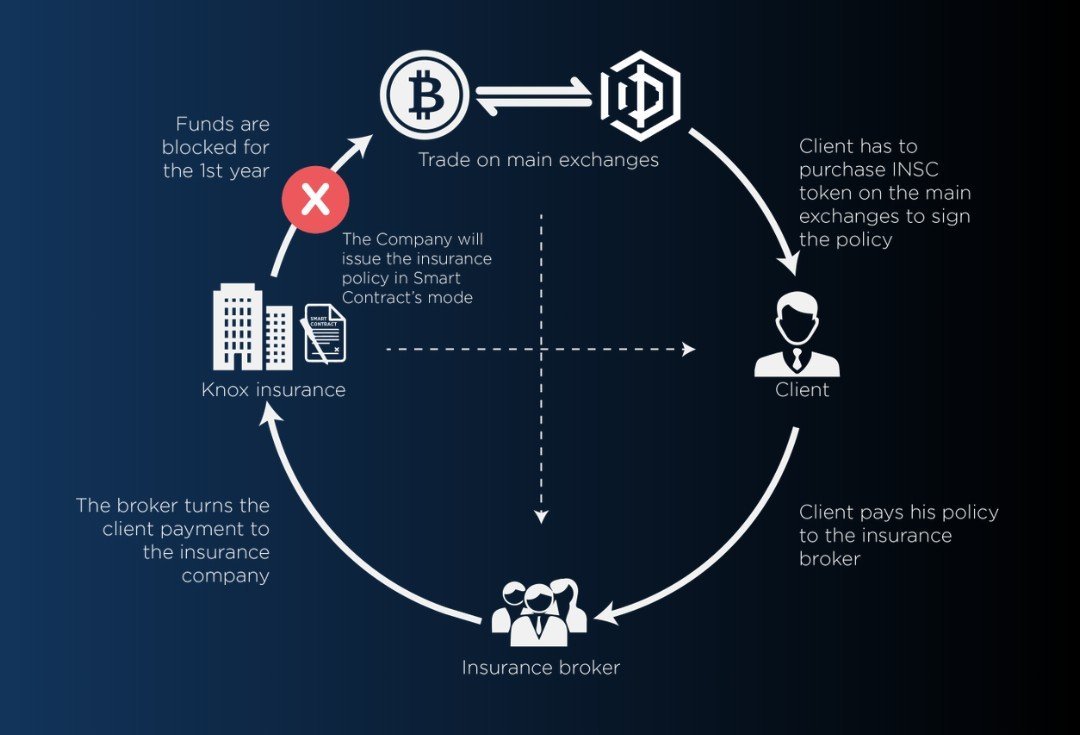 Blockchain technology is very vital to insurance company in the following ways. It saves customer from illegal activities because of its decentralization. Also it increases the cash flow of the company by eradicating delay in an amount to be paid for a contract made by customer. Also it helps the brokers by earning instant commission without any delay.
INSCOIN=> This is the crypto-currency that will be use for any activities or transaction on
https://www.inscoin.co
/ Insurance Company.
How does it work?
Through INSCOIN, Knox Insurance will use smart contracts to sell insurance policies. This will go a long way toward preventing forgery and other types of insurance fraud. The policyholders will be able to monitor their insurance policies in real time digitally. They will also be able to make their premium payments in INSCOIN. This will provide a large degree of flexibility and convenience for insurance policyholders. Policyholders will still be sent a paper copy of their insurance policy however, for their non-digital records. The Knox Insurance Company will be established in Lisbon, Dubai, and the Bermuda Islands. However, Knox Insurance will be able to sell policies in many different nations, depending on the cryptocurrency and insurance laws that the nations have.
INSCOIN advantages
The INSCOIN platform will provide both a standard hardcopy policy document to clients; however, the platform will also automatically assign each client with a Smart Contract so that each user can view their own policy in real-time, in a safe and simple way.
The clients will feel empowered, they will have complete authority over their chosen policy, and they or anyone else can have access to view their policy whenever needed.
The users can either go through the online or the mobile portal to access their policy, and they will also be able to engage in a verification process, in order to prove to the company that it is really them in charge of their own policy.
Probably, the biggest benefit for insurance companies is that Smart Contract's help to automatically manage monthly payments, ensuring that the policy premiums are always up to date which means insurance companies will always have income.
Blockchain technology will ensure that no attempt at lodging a non-legal insurance claim will be able to be pushed towards an insurance company, therefore protecting insurance companies from significant losses.
Blockchain technology is also far more efficient for administration purposes, as well as extremely secure, therefore reducing the likelihood of cyber-security attacks and keeping business operations running smoothly.
INSCOIN will even benefit the insurance brokers working for INSCOIN though; the brokers will be able to automatically receive any commissions due, get intuitive access to their administrative tasks and have full reign of all necessary information for their client's policies.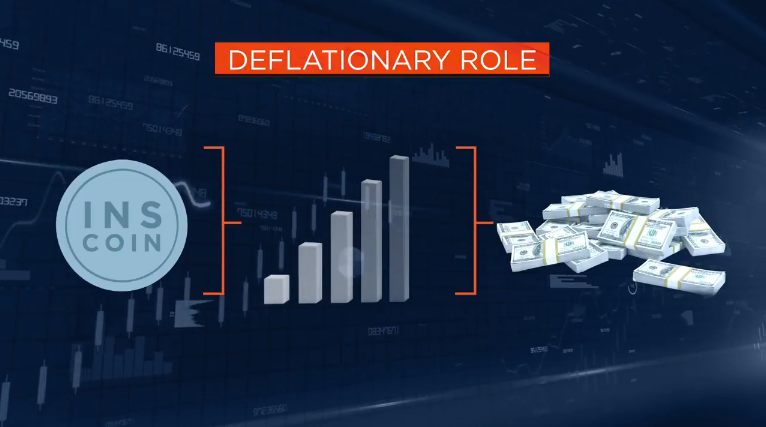 INSCOIN Ico Review
INSCOIN is an insurance platform that seeks to end the longstanding issues of cybersecurity and ensure that the instances of insurance fraud are minimized to the point of non-existence, or as close to that as possible.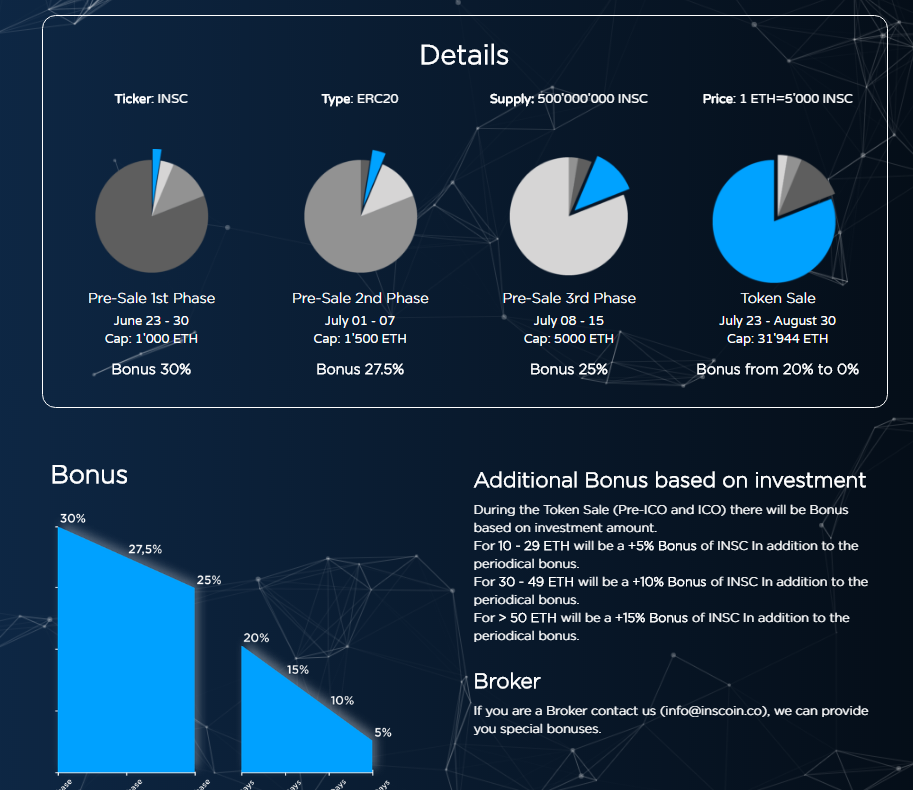 Conclusion
INSCOIN is addressing needs on all sides of the insurance industry, they're intent on piecing together a secure, simple and effective platform that will meet all stakeholders needs at once while being a long-term and stable solution. This is one of the most needed Cryptocurrency startups to date, and we cannot wait to see how this turns out.
For more information please visit links:
Linkedin: https://www.linkedin.com/company/inscoin-holding-ou/